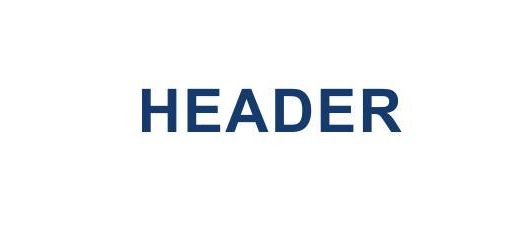 Vernon Vineyards Tasting Room
Tasting Room
Vernon Vineyards Tasting and Hospitality Room is furnished with comfortable, table-and-chair seating for 50. In addition to retail wine sales by the glass, bottle, or case. (We offer generous quantity discounts.)
Cheese and crackers deli plates, and soft drinks are available for purchase, as is our unique wine jelly that is hand-made in small batches from our own 100% Wisconsin grape wines. A varied selection of wine-related gifts and souvenirs is also available for perusal and purchase.
Free wine sampling is always available during open hours. Reservations are appreciated for groups of 8 or more, and are required for groups of 12 or more.
Vernon Vineyards Tasting Room is located five miles west of Highways 14/61/27 near Viroqua, Coon Valley and Westby, Wisconsin, at the intersection of County Highways Y and Peterson Lane. Traveling east from La Crosse, turn south on County Highway B just east of Coon Valley. Enjoy the blossoming roadsides; and, watch for wildlife and horse-drawn Amish buggies.
Outdoor Seating
From Vernon Vineyards' grounds you can enjoy the 360° views of our broad and varied landscape.
If your favorite afternoon includes a sunny spot with a fresh breeze, our patio is the place for you. It overlooks a wooded ravine so typical of Wisconsin's Driftless Region, and a large portion of our expansive and flowing vineyard.
Our covered deck is the perfect place to kick back and relax in the shade after a long day of work or highway travel. Our wine slushies pair beautifully with a summer afternoon on the deck!
If you are looking for a more remote or rustic experience, you are welcome to bring a blanket and choose a private spot on the grassy hill.
Event Venue
Our romantic vineyard environment is especially popular for date nights, anniversaries, and other occasions that are best celebrated with a glass of wine and your special someone. The Tasting Room is also a popular choice for bachelorette parties, weddings, family or class reunions, and birthday or holiday celebrations.
We offer cultural events, wine pairings, music, craft workshops, book-signings, sip-and-paint parties, vendor events, and other entertainment. In the winter, you may bring your snow-shoes! In the summer, you might catch a game of hammerschlaggen. Whenever you visit, be sure to bring your camera.
Current and up-coming events are posted on Facebook at: Vernon Vineyards Winery & Tasting Room.
Buses and tours are welcome. We welcome your requests for special event accommodations such as wine and dessert, or wine and cheese pairings. Please call the Tasting Room at 608-634-6181 to confirm your reservation a half hour before arrival.
For reservations and special arrangements, please call Deanna at 608-632-7042. Our expanded parking lot can nicely accommodate large vehicles and buses. Reservations are appreciated for groups of 8 or more, and are required for groups of 12 or more.
Generous Case and Half-Case Discounts:
Purchase half cases (6+) at 5% off; full cases (12+) at 20% off. Cases may be mixed-or-matched to suit your preferences. (Valid on in-house purchases only.)
---
Free Sampling & Tasting:
Experience our breath-taking views, while sampling our unique, locally grown and produced wines. Complimentary wine sampling is available whenever the Tasting Room is open. (For groups of 8 or more please call ahead, so we can arrange the best accomodations and service for you.)
---
Find us at:
Ages Past Bed & Breakfast, Cashton American Legion Onalaska, Onalaska
Badger Crossing Inc., Cashton
Bleachers-Cadbe, Westby
Borgens Café, Westby
Central Express, Cashton
Dave's Pizza, Viroqua
Driftless Meats & More, Viroqua
Ferryville Cheese, Ferryville
Festival Copeland, La Crosse
Festival Holmen, Holmen
Festival Onalaska, Onalaska
Festival Village, La Crosse
Hansen's IGA West Salem, West Salem
Hansen's Westby, Westby
Hillsboro County Market, Hillsboro
Jubilee Foods, Ted & Fred's, Viroqua
Kickapoo Kwikstop, Readstown
Kwik Trip - Stoddard, Stoddard
Old Towne Inn, Westby
Peacock's Hideout, Cashton
People's Food Coop, La Crosse
Quality Beverages, Prairie du Chien
Rocky's Supper Club, Stoddard
The Marketplace, Gays Mills
Toad's Cove, Trempealeau
Tobacco Outlet/Kwik Trip, Onalaska
Westby Kwik Stop, Westby
Westside Wine & Spirits, Sparta
Woodman's Food Market, Onalaska
And other retail and dining locations throughout Mid-West Wisconsin
Winter Hours:*
FRI: 2 P.M. - 7 P.M.
SAT: NOON - 7 P.M.
SUN: NOON - 5 P.M.
And by Appointment 608.632.7042
(Early Open/Late Close by Request)
Holiday Closings: Nov 22-23; Dec 17-Jan 10
___________
* Weather Permitting, Call 608.634.6181 to Confirm